Discover Interview Fighting for the Right to Clone
Stem cell and cloning guru Robert Lanza has battled the Catholic Church, the White House, and violent protesters.
by Pamela Weintraub; photography by Michael Lewis
From the September 2008 issue; published online August 19, 2008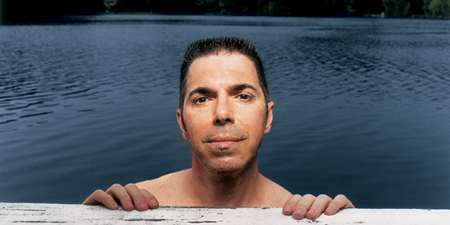 Whether defying the dean of the University of Pennsylvania School of Medicine so he could publish a book on world health or challenging the titans of cosmology, Robert Lanza has never followed the script. It's no wonder, then, that this renegade doctor would lead the charge into medicine's most controversial turf: the creation of cloned embryos for therapy and the engineering of spare human parts.
The value of therapeutic cloning has long been clear to Lanza, who did his early work with South African heart transplant pioneer Christiaan Barnard. Starting from those early days, Lanza understood that the barrier to tissue transfer was rejection by the recipient. From an entire organ to a dose of embryonic stem cells, if the tissue's DNA came from anyone else, the transplant would be rejected without the aid of harsh immunosuppressive drugs. "The treatment could be worse than the problem," Lanza found. But embryonic clones, the source of an endless supply of stem cells imprinted with one's personal DNA, could alter the equation in favor of the patient and augur a paradigm shift in medicine on par with the changes brought about by antibiotics and vaccines.
Lanza's single-minded quest to usher in this new age has paid dividends in scientific insights and groundbreaking discoveries. Today a world force in the field of regenerative medicine, he's close to delivering cellular therapies that might reseed the immune system, heal damaged hearts, even save limbs. Yet for almost 20 years government policy has kept his innovations literally on ice. He has been called a murderer for tampering with embryos, and personal threats were so common at one point that he believed he would be killed.
Enduring tough times and fighting for his beliefs suit Lanza well. He grew up poor in the Roxbury section of Boston and, later, suburban Stoughton, where he had a difficult relationship with his mother and was distanced from his professional gambler father. Year round, Lanza says, he was rarely allowed inside his own house except to eat dinner and sleep. With nowhere else to go, he spent his youth roaming the nearby wilderness immersed in nature's mysteries.
Though initially labeled "slow" at school, in 1969 Lanza distinguished himself by transferring genes from black chickens to white ones when he was just 14, a mere three years after scientists cracked the genetic code. That extraordinary early feat, eventually published in Nature, signaled a raw scientific talent that his mentors (who came to include Jonas Salk and B. F. Skinner) likened to Einstein's. In a 2001 article, U.S. News & World Report called Lanza the "living embodiment" of the fictional genius in the movie Good Will Hunting, whose Massachusetts accent is as thick as Lanza's own.
Today Lanza lives on an island in a small Massachusetts lake, keeping a veritable museum of fossils and dinosaur bones and surrounded by the nature he cherishes. DISCOVER senior editor Pamela Weintraub interviewed Lanza at his Worcester office.