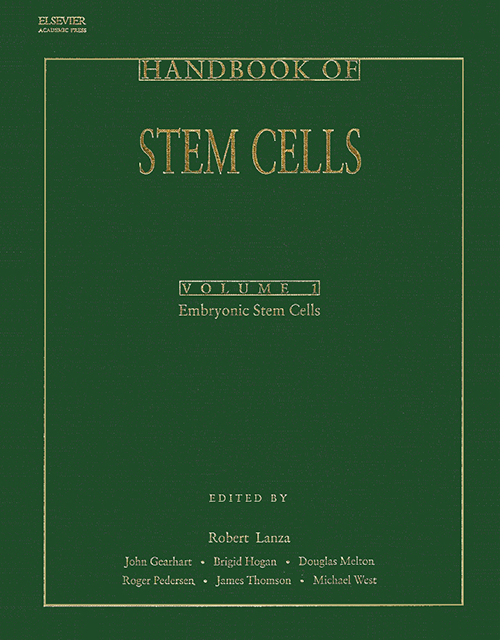 Handbook of Stem Cells,
Volume 1 Embryonic Stem Cells
September 23rd, 2004, Edited by Robert Lanza, John Gearhart, Brigid Hogan, Douglas Melton, Roger Pedersen, James Thomson & Michael West
New discoveries in the field of stem cell research have frequently appeared in the news and in scientific literature. Research in this area promises to lead to new therapies for cancer, heart disease, diabetes, and a wide variety of other diseases.
This two-volume reference integrates this exciting area of biology, combining the prerequisites for a general understanding of adult and embryonic stem cells, the tools, methods, and experimental protocols needed to study and characterize stem cells and progenitor populations, as well as a presentation by the world's experts of what is currently known about each specific organ system.