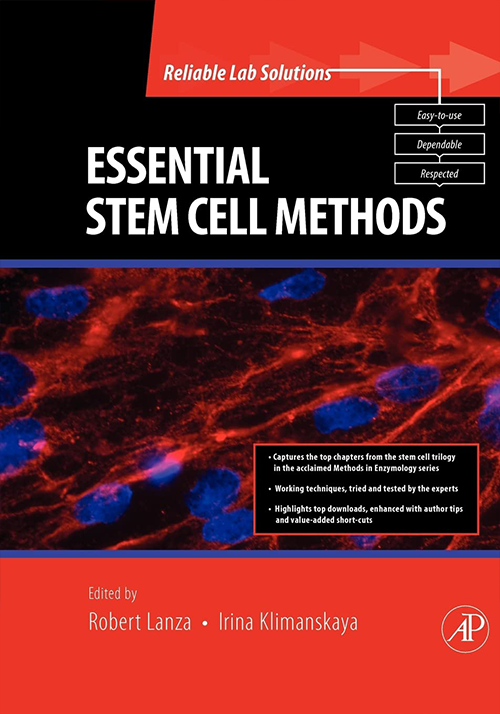 Essential Stem Cell Methods,
January 7th, 2009, Edited by Robert Lanza & Irina Klimanskaya
This is a fast moving field and these detailed methods will help drive advances in stem cell research. The editors have hand-selected step-by-step methods from researchers with extensive reputations and expertise.
This volume, as part of the Reliable Lab Solutions series, delivers busy researchers a handy, time-saving source for the best methods and protocols in stem cells.
Provides powerful research opportunities for those interested in purusing work in pluripotent stem cells, disease modelling, and other aspects of basic stem cell research.
Refines, organizes and updates popular methods from flagship series, Methods in Enzymology
Highlights top downloads, enhanced with author tips and tricks and pitfalls to avoid